Rhode Island Birth Injury Attorneys
Exposing Medical Malpractice During Labor & Delivery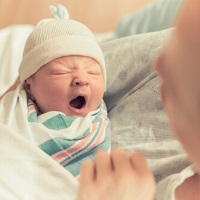 Pregnancy, labor, and delivery care can result in horrific injuries if the medical providers are negligent. Babies can be asphyxiated prior to delivery, resulting in brain damage and cerebral palsy, or suffer traumatic damage to their limbs if not handled properly. The mother's well-being is at risk as well.
These cases are extremely complex, but the Rhode Island birth injury lawyers at Decof, Barry, Mega & Quinn have extensive experience in these challenging and complex cases. We have secured multi-million-dollar verdicts and settlements for clients in a range of birth injury matters, including brachial plexus nerve injuries, vacuum extractor injuries, and brain damage. While these results are no guarantee for future recoveries, they serve as proof of our competence in and dedication to this important area.
To find out how we can help with your birth injury case, call (401) 200-4059.
What Are The Causes of Birth Injuries?
Birth injuries can be caused by any number of things, including negligence, carelessness, and medical mistakes. Doctors might fail to take action in a crisis situation. Or, alternately, nurses and midwives may fail to monitor the unborn baby's heart rate properly, which could ultimately lead to fetal distress.
If healthcare professionals fail to act quickly when the baby is in distress, he or she could be deprived of oxygen and suffer serious brain damage. In short, if the medical team is in any way unprepared for the baby's delivery, or if they fail to respond to certain situations properly, the mother and unborn baby could suffer irreparable harm.
A few common reasons birth injuries occur include:
Failure to perform a C-section
Failure to monitor the fetal heart rate
Failure to respond to fetal distress
Improper use of birth tools, such as forceps or vacuums
Failure to identify and treat maternal infections
Failure to respond to or prevent preterm labor
Improper medication administration or incorrect doses
Failure to diagnose and treat infections and other medical conditions
What Are The Long-Term Effects of Birth Injuries?
If your child has shown developmental delays, physical injuries, or if he or she was in distress during delivery, you may have reason to believe a birth injury was involved. Birth injuries can cause infants severe pain, and may even result in permanent injuries, including brain damage, nerve damage, shoulder injuries, developmental delays, altered motor skills, paralysis, and more.
In worst-case scenarios, some birth injuries can prove fatal to the baby, mother, or both. If your child was harmed, don't wait to seek justice. Caring for a child with a birth injury can be extremely taxing and costly, and you deserve the funds and resources to care for your child properly, especially if their injury was caused by someone else's negligence or carelessness.
If you believe your baby suffered a birth injury, call (401) 200-4059 for a free consultation with our experienced birth injury attorneys in Rhode Island.
How Can I Prove Fault in My Birth Injury Case?
Birth injury and other medical negligence cases are notoriously difficult to prove, considering their technical nature and the fact that the plaintiff must show that the health care provider failed to act within the acceptable standard of medical care.
It can be difficult to prove exactly what happened in the delivery room, but our decades of experience in this field and our access to experts in medicine and obstetrics can help us expose substandard care and establish fault.
Our experience includes work in the following types of birth injury cases, among others:
Vacuum extractor and forceps injuries
Placental abruption
Kernicterus
Preeclampsia and eclampsia
Anesthesia errors
C-section errors
Your child deserves the best care, and recovering a fair settlement or award can help ensure that you are able to provide for his or her treatment, support, and well-being for life.
How Common Are Birth Injuries?
Some injuries and traumas are inevitable at the time of birth, but others are avoidable. When injuries are included in the latter category, they are referred to as birth injuries and can inspire lawsuits.
According to the Healthcare Cost and Utilization Project's Statistical Brief, 5 to 8 of every 1,000 infants born in the United States suffer a birth injury as defined above.
In 2006, for example, there were 4.3 million childbirths and nearly 157,700 potentially avoidable injuries to mothers and newborns.
What Are The Risk Factors For Birth Injuries?
The use of assistive devices like vacuums or forceps increases the risk of birth injury in both mother and child. Other factors that contribute to birth injuries include:
A large child
An overweight mother
Breech births (when the baby is not headfirst in the birth canal)
Premature births
Cesarean delivery
Before, during, and immediately after delivery, your medical provider has a responsibility to assess your risk factors and plan for a complicated or high-risk delivery if necessary. If they fail to do so, you can hold them liable for any injuries sustained by you and/or your child.
How Can I Prove My Child's Ailment is a Birth Injury?
The key to proving a birth injury claim is hiring a good lawyer. When building your case, your attorney will recruit expert witnesses to assess your doctor's behavior throughout your pregnancy and during your delivery. Typically, these witnesses are other medical professionals who specialize in the same field as your initial caregiver, so they will be able to testify as to whether or not your doctor's actions fell below the accepted standard of care.
To prove a birth injury claim, you must prove your doctor owed you and your child a duty of care, that they deviated from the generally accepted standard of medical care, and that this deviation caused you and/or your child's injury.
Contact Decof, Barry, Mega & Quinn, P.C. for Experienced Legal Representation in Rhode Island
Our experienced team at Decof, Barry, Mega & Quinn, P.C. specializes in birth injury cases and has represented many frustrated, angry, and disheartened parents whose innocent children were harmed during birth. We know how trying this process can be, and we want to provide you with the legal resources and support to make seeking justice easier. We believe no child should suffer medical negligence, and if your baby was harmed because of someone else's mistake, we want to help ensure you receive the compensation you need to recover in peace.
Call (401) 200-4059 for a free consultation with one of our Rhode Island birth injury attorneys. We are here to fight for the justice your baby deserves!