UNPARALLELED
Trial Experience & Success
━ Over $1 Billion Recovered for Our Clients ━

Record-Setting Case Results
A Practice Built on a Legacy of Success
$180 Million

Professional Malpractice

$180,000,000 – settlements totaling $180 million on behalf of State of Rhode Island in litigation against accountants ……DEPCO/RISDIC Litigation

$62 Million

Medical Malpractice

$62 million judgment following a $40 million jury verdict in eight-day trial in Providence County Superior Court…. Sfameni v. Rhode Island Hospital

$46.4 Million

Personal Injury

$46.4 million judgement for two employees at the Transportation Security Administration (TSA) who suffered carbon monoxide poisoning while at work. The judgment has been recorded as the second largest personal injury judgment to be won in the history of Rhode Island. Scire/Traficante vs. Rhode Island Airport Corporation

$32 Million

Premises Liability

$32 million jury verdict and judgment in three-week trial in Providence County Superior Court ……Smith v. The University of Rhode Island

$30 Million

Catastrophic Injury

$30 Million settlement for the family of a 12-year-old child who suffered catastrophic injuries after being struck by a vehicle being operated by an intoxicated driver.

$28 Million

Wrongful Death

This result, Rhode Island's largest jury verdict at the time, was obtained on behalf of the family of a 32-year-old wife and mother who died as a result of the negligence of an emergency room physician.

$19.6 Million

Product Liability

World-famous Formula One race car driver Mark Donahue was killed when a defective tire on his race car exploded and caused his car to crash during a Grand Prix race in Austria.

$18 Million

Car Accident

A woman was left paralyzed when she was rear-ended in a motor vehicle collision. This case was Rhode Island's largest trial verdict at the time.

$15 Million

Medical Malpractice

$15 Million + settlement for delayed diagnosis of sepsis resulting in septic shock, organ failure and death.
Rhode Island Personal Injury Attorneys
Helping Those Who Have Suffered Catastrophic Injuries or the Wrongful Death of a Loved One
After a serious injury or the loss of a loved one, you deserve the best legal representation. The at-fault party should be held accountable, but you may face numerous obstacles along the way. From undervaluing claims to denying liability altogether, large corporations and insurance companies can make it almost impossible for an unrepresented claimant to secure a fair settlement. A Rhode Island personal injury lawyer will level the playing field so you can pursue the compensation you need to rebuild.
From our office in Providence, the team at Decof, Barry, Mega & Quinn, P.C. serves all people of Rhode Island in medical malpractice, birth injury, catastrophic injury, and a wide range of other personal injury and wrongful death cases. Since our establishment in 1975, we have had unparalleled success in holding individuals and corporations accountable for their negligence and wrongdoing. When you need help, Decof, Barry, Mega & Quinn will be with you from beginning to end. Arrange a free consultation at our office: 1 Smith Street, Providence, RI, 02903.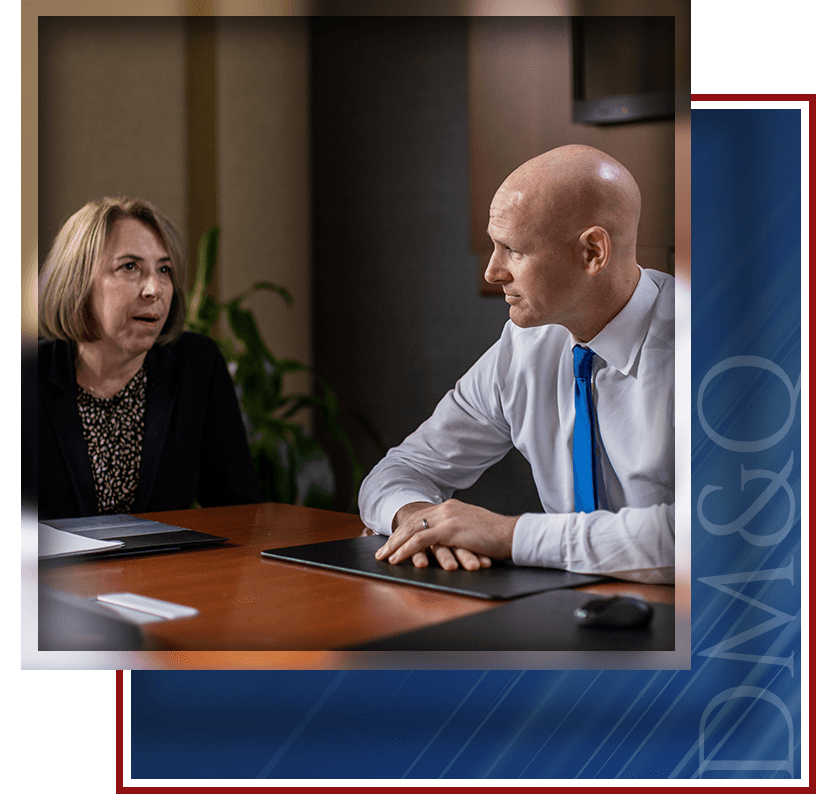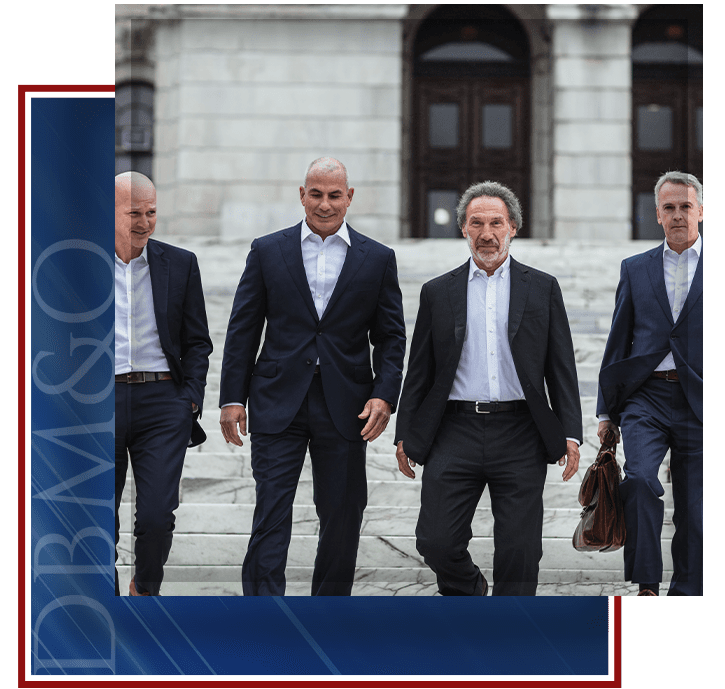 Rhode Island's first law firm to specialize in personal injury
Recovered more verdicts than any other firm in Rhode Island
Recognized as one of the Best Law Firms by U.S. News
Serving clients and their families for over 40 years
Contributors & supporters of numerous charitable organizations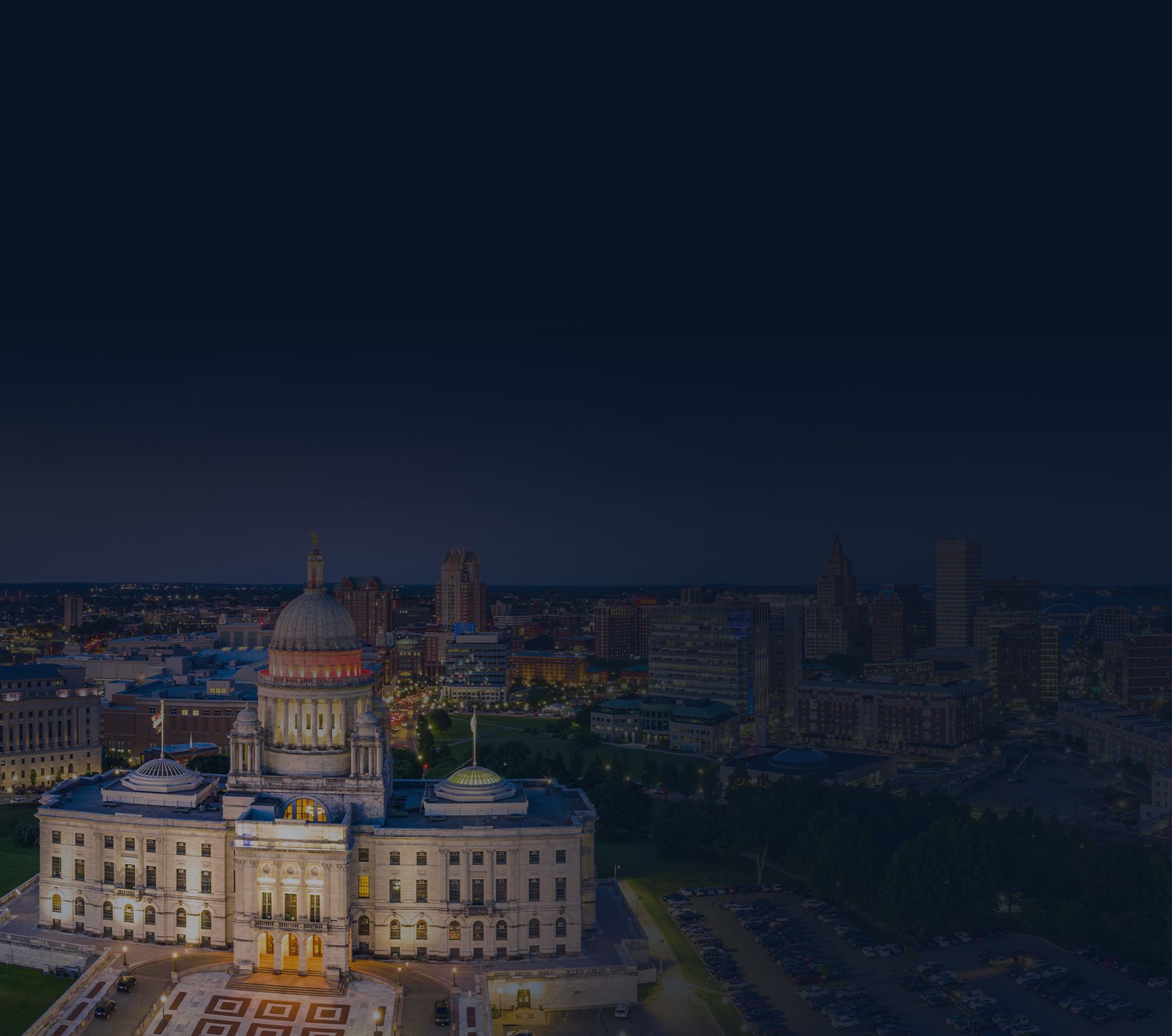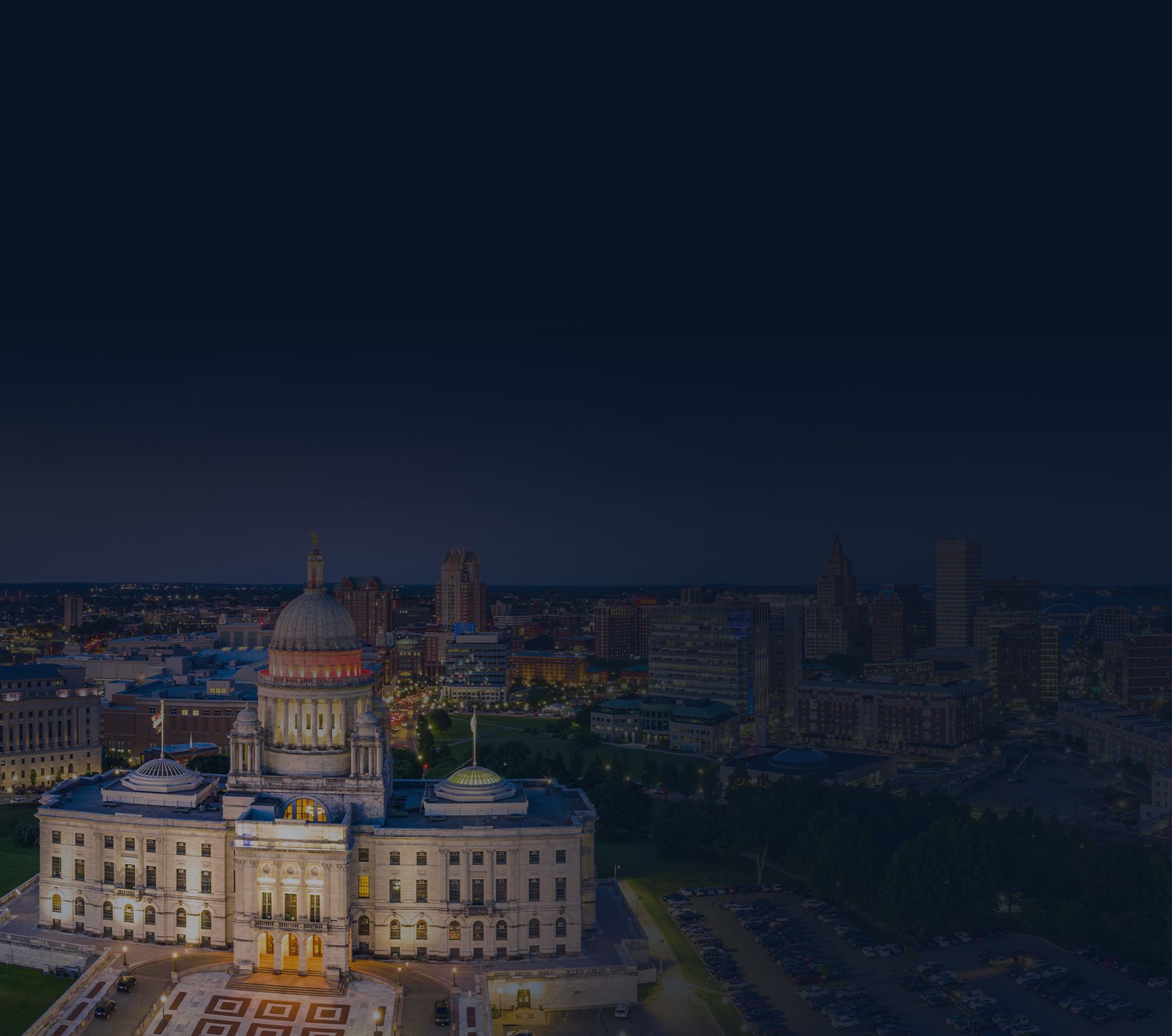 Meet Your Attorneys
Highly Educated & Experienced Trial Lawyers
"Your care, concern, and attention to detail were evident!"

- Barbara G.

"Words can't describe how much it meant to have you in our corner."

- Bruce B.

"We appreciate the expert support and advice."

- Carolyn and Ed. C.

"We have a special place in our hearts for all of you!"

- Alan and Karen T.

"You showed sincerity and pure humanity towards me at the end of each day."

- Erica C.

"People who care about my children's' well-being and my own."

- Leo D.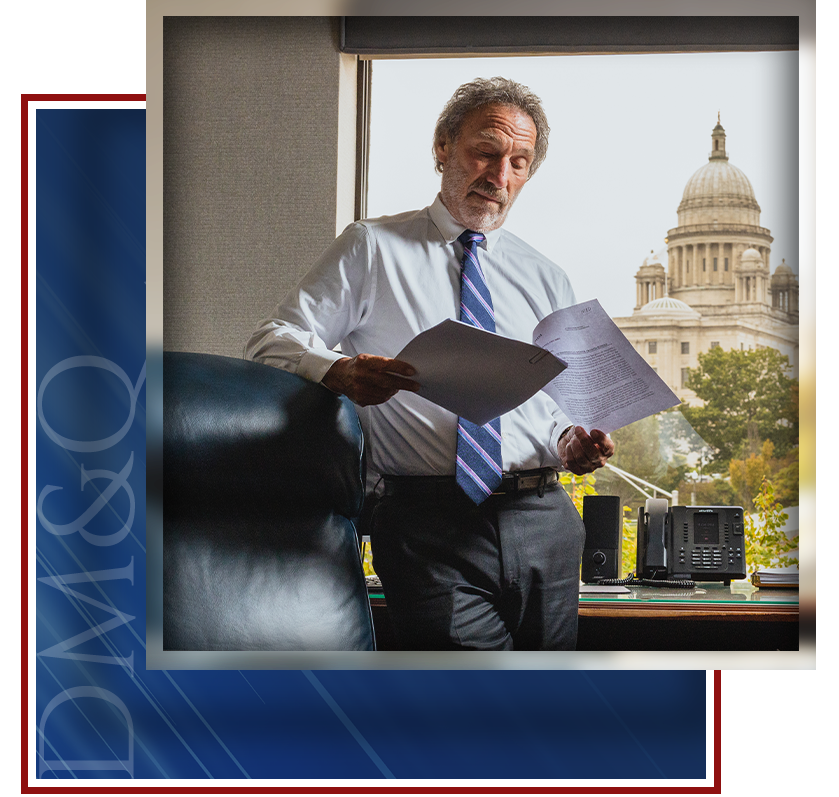 Areas of Practice
We focus our practice on catastrophic injuries in Providence and have extensive experience and success in these complex matters. Personal Injury FAQs
The answers you need to get started on your case.
How Much Time Do I Have To File a Personal Injury Claim?

The statute of limitations for personal injury claims in Rhode Island is three years. If you wish to file a lawsuit against the person who caused your injury, you must do it within that period of time. The clock usually starts ticking at the date the injury occurred, but you may qualify for an extension if your injury was not reasonably discovered until later on.

What Damages Can Be Recovered in Personal Injury Lawsuit?

A negligent party can be held responsible for the following types of damages, and more:

Lost wages
Costs of medical care
Permanent disability
The pain, discomfort, and inconvenience caused by an injury
Emotional distress
Any other costs caused by the injury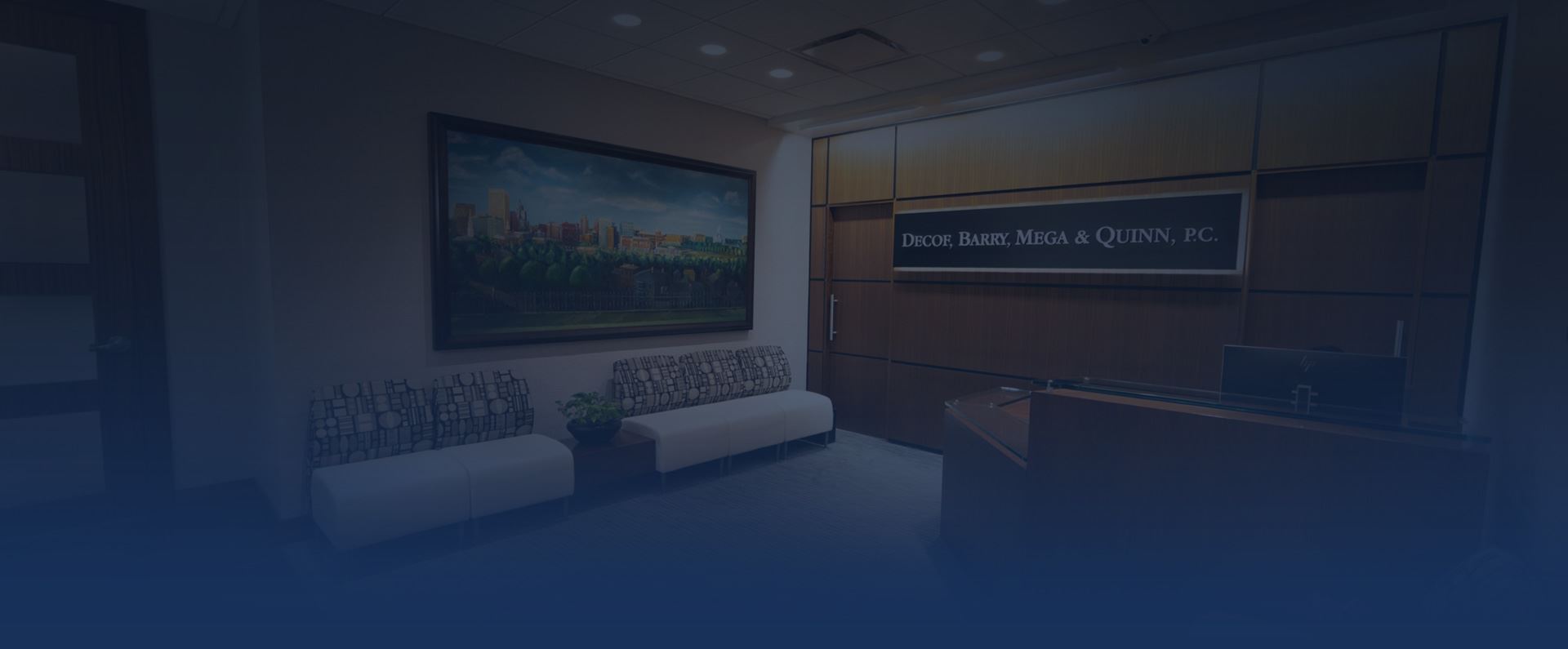 Get Started On Your Case Today
If you are interested in seeking justice and pursuing the financial compensation that can help you begin the process of rebuilding and moving on with your life, we recommend calling our offices. One of our Rhode Island personal injury lawyers can answer your questions, address your concerns, and advise you of your options.