AwARD-wINNING lAW fIRM
Recognized as an Industry Leader by the Public and Peers

Best Law Firms
Best Law Firms publishes a list of law offices recognized for professional excellence and impressive ratings from clients and peers. Eligible law firms must first be recognized by The Best Lawyers in America, a distinction only the top practicing attorneys in the U.S. receive.
---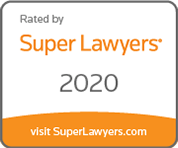 Super Lawyers
Attorneys selected to the list of Super Lawyers must be nominated by their peers and evaluated and researched by an independent panel. The goal of Super Lawyers is to create a credible, comprehensive and diverse listing of outstanding attorneys that can be used as a resource for attorneys and consumers in need of legal counsel.
---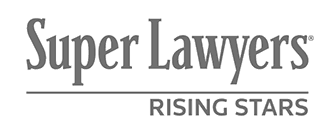 Super Lawyers Rising Stars
The research team at Super Lawyers choose less than 2.5 percent of the lawyers in the state to receive their Rising Stars honors. Super Lawyers is a rating service composed of outstanding lawyers from more than 70 practice areas and uses a statewide survey of lawyers and independent research to evaluate and select candidates.
---

Lawyer of the Year by Best Lawyers
Lawyer of the Year is awarded to attorneys with the highest overall peer-feedback for their specific practice area and geographic region. Only one attorney is selected as Lawyer of the Year for each area of law and location.
---

LawDragon
Selection to the Lawdragon 500 Leading Plaintiff Consumer Lawyer guide is both prestigious and hard-earned. Lawdragon selects only 500 honorees each year in an effort to recognized only the most distinguished practicing attorneys.
---

Best Lawyers
Best Lawyers has been generating elite lists of peer-reviewed attorneys across more than 140 practice areas for more than 30 years. Only the best attorneys are selected each year.
---

AV Rated Preeminent by Martindale Hubbell
Martindale-Hubbell® Peer Review Ratings™ is the gold standard when it comes to rating lawyers who have been recognized for their strong legal ability and high ethical standards. These ratings are used by attorneys referring clients and people researching lawyers for their own legal needs in order to choose the appropriate legal representative for their situation.
---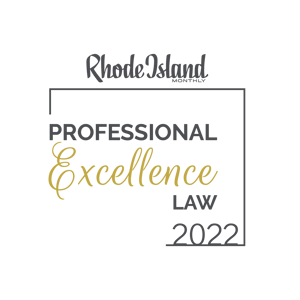 Rhode Island Monthly | Professional Excellence in Law 2022
Rhode Island Monthly Communications Inc. asked Rhode Island licensed lawyers to vote for their peers in a range of law practice areas. Rhode Island Monthly contracted DataJoe Research to conduct the survey using an online ballot for collecting, vetting and tallying votes. Any lawyer who has been disciplined for an infraction by the state regulatory board was excluded from the results. Otherwise, inclusion in the list is based on the opinions of responding lawyers in the region. DataJoe takes time and energy to ensure fair voting, although the results of this survey nomination and internet research campaign are not an objective metric.
---

Save Our Juries
Save Our Juries was founded in 1958 and is a public awareness campaign sponsored by the American Board of Trial Advocates. Some of the most respected plaintiff and defense civil attorneys in the United States are members of ABOTA. The goal of Save Our Juries to educate and mobilize citizens to protect our Seventh Amendment rights.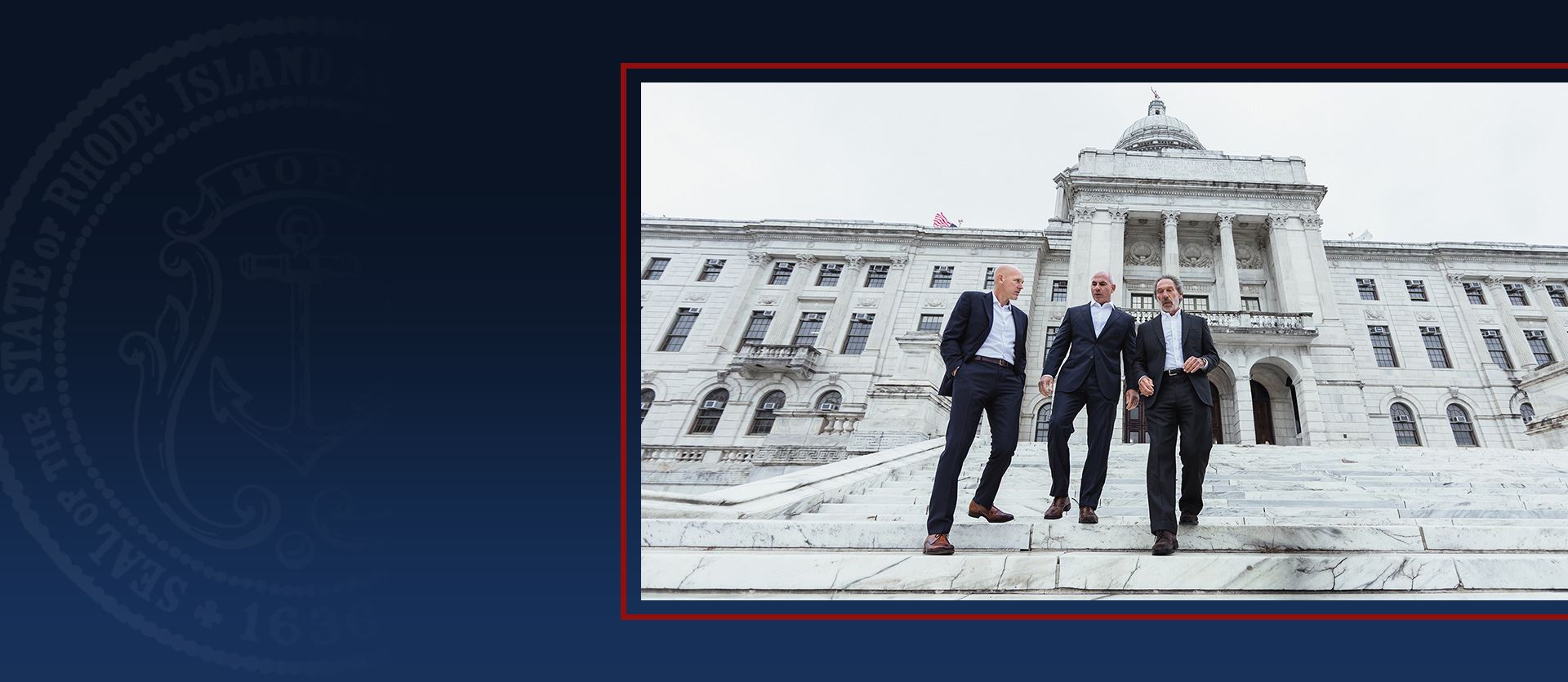 Schedule a Free Consultation