Brain Injury Lawyers Serving Rhode Island
Over $1 Billion Recovered for Our Clients
Traumatic and non-traumatic brain injuries alike create special hardships for the victim and their family. The brain is the control center of the body and any damage may affect cognitive skills, speech, motor function, memory, and countless other and aspects of one's personality and life.
Some brain injuries are readily apparent due to the severity of the physical impact to the skull and brain. Other brain injuries require a more detailed investigation because the signs and symptoms are harder to identify, while the level of impact on an individual's quality of life is similar.
Whether a brain injury is caused by malpractice, intentional wrongdoing, or negligence, we stand ready to help. Call (401) 200-4059 for a free consultation.
What is the Difference Between Traumatic & Non-Traumatic Brain Injuries?
A traumatic brain injury (TBI) occurs when a person suffers brain damage from direct physical impact to the head. A TBI can range from a mild concussion with temporary loss of consciousness to severe and crippling injuries that leave a person in a vegetative state.
Non-traumatic brain injuries involve brain damage that is caused by illness, oxygen deprivation, drug use, and other non-violent factors. These injuries can cause just as serious, life-long consequences as TBIs and should not be taken lightly.
Common causes of both traumatic and non-traumatic brain injuries include:
Signs & Symptoms of a Brain Injury
Brain injuries can be difficult for even experienced medical professionals to diagnose properly, but there are signs you can be on the look out for:
Loss of consciousness
Feeling dazed or confused
Loss of memory or amnesia
Nausea or vomiting
Reduction of social interactions
Problems speaking/slurred speech
Unusual fatigue
Difficulty performing daily tasks
If you or a loved one is suffering any of these symptoms after being involved in an accident or other traumatic event, you should seek medical attention right away! If you need help finding a doctor or want to understand your legal options, contact Decof, Barry, Mega & McQuinn for a free consultation.
What Clients Have to Say About Us
"I just want to say 'Thank You' for working so diligently on my case. I'm very pleased with the outcome. Justice and truth prevailed." - Debra C.
Read More Testimonials
Treating the Long-Term Effects of Brain Injuries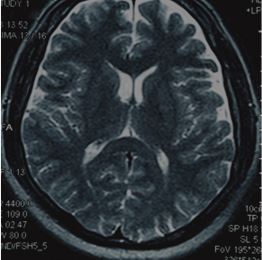 The victim of a brain injury may face a long and difficult road ahead. With brain damage, there is no tried and true way to reverse the harm already done. Instead, physical therapy, speech therapy, occupational therapy, and other practices may be used to help a victim regain certain skills or cope with a disability.
Recent research into traumatic brain injuries posits that TBIs should be considered as more of a disease that can affect multiple parts of the brain simultaneously, and over a long period of time, rather than as a straight-forward injury such as a bruise or laceration.
Depending on the extent of damage, the victim may face a lifetime of 24-hour medical care and assistance with day-to-day activities. The cost of such care can easily add up to millions of dollars over his or her life.
Get Started on Your Case Today
Our Rhode Island brain injury attorneys are committed to providing clients with the critical, lifelong care they require to help re-establish independence after severe brain damage.
We accomplish this by pursuing maximum compensation on their behalf, taking into account every single expense, injury, or loss they have experienced and may experience in the future. We leave no stone unturned.
For more information or to schedule your free consultation, call (401) 200-4059.