Pawtucket Personal Injury Lawyers
Injured in an accident in Pawtucket, RI?
After an accident, it can be difficult to know what to do. You may be dealing with physical pain, emotional stress, and financial hardships, which is why it is important to seek legal representation.
At Decof, Barry, Mega & Quinn, P.C., our Pawtucket personal injury attorneys are here to help you navigate the legal system while you focus on your recovery. We will do our best to ensure you receive the maximum compensation you are owed, whether that means negotiating a settlement or taking your case to trial.
We know that accidents can happen anywhere and at any time, which is why we offer our legal services to those who have been injured in all types of accidents, including:
Car accidents
Truck accidents
Motorcycle accidents
Bicycle accidents
Pedestrian accidents
Defective products
Premises liability
Dog bites
Catastrophic injuries
Wrongful death
---
Call (401) 200-4059 or complete our online contact form today to schedule a free consultation.
---
What is Considered a Personal Injury?
Rhode Island personal injury laws govern the legal rights and remedies available to individuals who have been injured due to the negligence or intentional actions of another party. Personal injury cases can arise from a wide range of incidents, including car accidents, slip and falls, medical malpractice, product liability, and more.
Rhode Island Personal Injury Laws
To win a personal injury claim in Rhode Island, certain elements need to be proven. The burden of proof rests with the plaintiff or injured party, meaning they have the responsibility to provide sufficient evidence to convince the court or jury of the at-faulty party's or defendant's liability.
While the specifics may vary depending on the circumstances of each case, generally, the following elements must be shown:
Duty of Care: The injured party must establish that the defendant owed them a duty of care. This duty of care varies depending on the situation and the relationship between the parties. For example, drivers have a duty to operate their vehicles responsibly, and property owners have a duty to maintain safe premises.
Breach of Duty: The injured party must show that the defendant breached their duty of care. This means that the defendant failed to meet the expected standard of care, either through their actions or their failure to act. It must be proven that the defendant's conduct fell below what a reasonable person would have done in a similar situation.
Causation: The injured party must establish a causal connection between the defendant's breach of duty and the injuries suffered. They must demonstrate that the defendant's actions or negligence directly caused or significantly contributed to their injuries.
Damages: The injured party must provide evidence of the damages they have suffered as a result of the accident or incident. This includes both economic damages, such as medical expenses, lost wages, and property damage, as well as non-economic damages, such as pain and suffering, emotional distress, and loss of enjoyment of life. Documentation, medical records, and expert testimony may be required to substantiate these damages.
Rhode Island follows a comparative fault system, which means that even if the injured party is partially at fault for the accident, they may still recover damages. However, the amount of compensation awarded will be reduced by the percentage of fault assigned to the injured party.
How Our Pawtucket Personal Injury Lawyers Can Help
If you have been injured in an accident due to someone else's negligence, you may be eligible for compensation. Our Pawtucket personal injury attorneys can help you seek the maximum compensation you are owed. We know how the law works and can help you get what you deserve.
---
Contact us today at (401) 200-4059 to request a free case evaluation.
---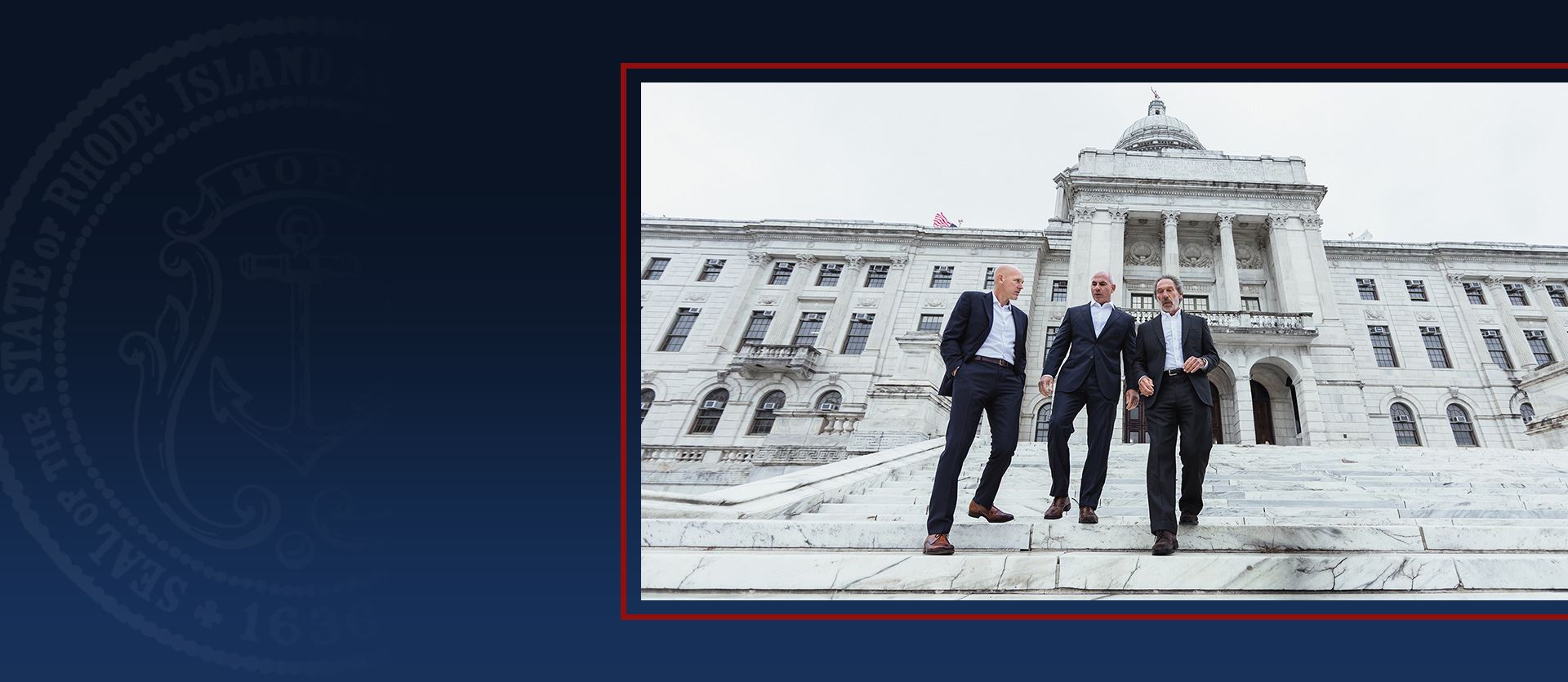 Schedule a Free Consultation