Injuries Caused by Airplane Turbulence
Injured? Our Rhode Island Airplane Injury Lawyers Can Help!
Thousands of passengers are injured by in-flight accidents each year. The Federal Aviation Agency (FAA) has defined "turbulence" to mean "air movement that normally cannot be seen and often occurs unexpectedly." This causes passengers on an airliner to experience sudden and sometimes violent shaking.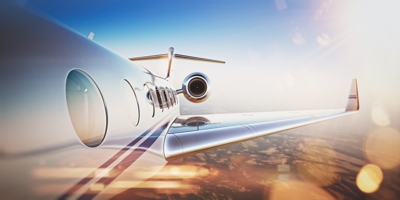 In-flight injuries are commonly caused by:
Falling baggage;
Run-away food carts;
Hitting objects while walking.
Here at Decof, Barry, Mega & Quinn, P.C. our Rhode Island airplane accident attorneys have experience litigating cases involving injuries resulting from airplane turbulence. We have over 4 decades of experience with cases involving both commercial and private aircraft. We pride ourselves on treating each case with the utmost importance and professionalism.
To speak with one of our airplane turbulence advocates, please contact us online or call (401) 200-4059 to schedule a free consultation today.
Examples of Negligence in Airplane Flight
Although encountering airplane turbulence can sometimes be an unforeseen event, it is often an avoidable situation. Negligence on the part of the pilot, the FAA, and/or the aircraft component or equipment manufacturer can be a major contributor to an injury-producing turbulence encounter.
General negligence requires people to use the prudence of a reasonable person to avoid causing injury to others. However, common carriers have a heightened duty of care. This heightened duty obligates common carriers to use the vigilance of a very cautious person to protect passengers from potential harm. If an airline's conduct breached the applicable standard of care, and a passenger was injured as a direct and proximate result of the airline's breach, the airline will be held liable for negligence.
Additionally, the FAA might be responsible for injuries caused by airplane turbulence. If an FAA air traffic controller mistakenly directed an aircraft into an area known to have rough turbulence, the FAA may be liable for injuries resulting from that turbulence.
Sometimes the manufacturer is liable for turbulence-produced injuries as well. If the turbulence was caused by a dangerous defect in the aircraft or its equipment, the aircraft or equipment manufacturer could be held liable for the injuries sustained due to such turbulence. However, Federal legislation has granted immunity from products liability claims involving aircraft manufactured more than 18 years ago.
Holding Airlines and Aircraft Companies Liable for Their Negligence
Aviation litigation can be a very complicated process. Luckily, our airplane turbulence attorneys have invaluable experience litigating these types of cases. Our clients can rest assured that they are represented by experienced aviation litigators who are dedicated to producing results with professionalism and integrity.
For more information, contact Decof, Barry, Mega & Quinn, P.C. at (401) 200-4059 to schedule a free consultation with one of our Rhode Island aviation accident attorneys.