How to Find the Best Attorney for Your Case [Infographic]
While there are several factors to consider when selecting an attorney, there are key steps you can take during this process. The attorneys at Decof, Barry, Mega & Quinn offer this list of top tips that will be useful to you, if you are in search of a lawyer.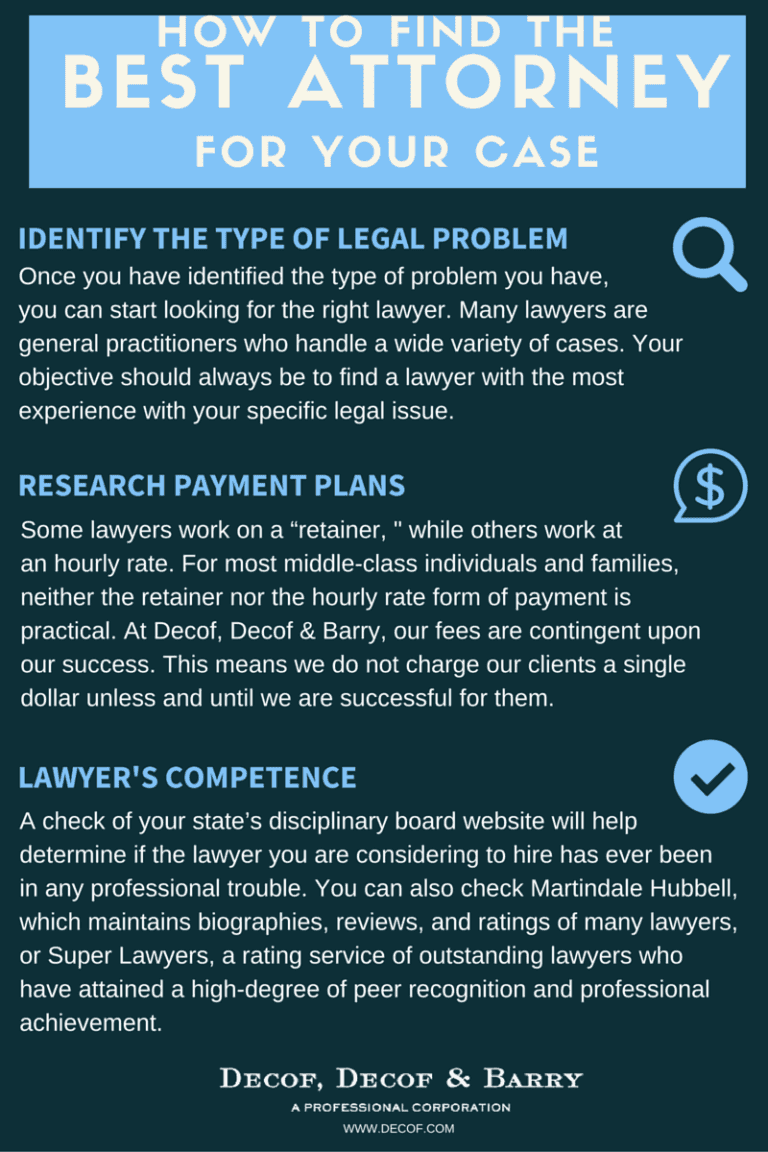 Posted By
Michael P. Quinn, Jr.
Categories: